About PRO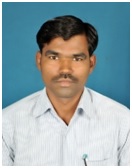 Dr. G. Babu Rao
Public Relation Officer In-Charge
Tel: 8008102331
E-Mail: proahuu@gmail.com

Press Releases, Press Meets, Press Clarifications, Distinguished Lecture Series, Applying for University Rankings, University Online bilingual Newsletter, Preparation and Public of Annual Report, Preparation and Publication of University yearly Calendar, Campus Concert Series, Social Media, Website Management, Subscriptions to AIU/ACU.
Development
Appointment of Chair Professor, Visiting Professor, Visiting Fellow, adjunct Faculty, Joint Faculty, Emeritus Professor, Guest Faculty, Honorary Professor; Conduct of MoU Committee meetings, entering into MoUs; Looking after various specific schemes like SAP etc.
Dr. G. Babu Rao
Placement Officer-Incharge
Tel: 8008102331.
E-Mail: placementahuu@gmail.com
University Campus Placement activities-Correspondence with companies, sharing details of courses and students, fixing the campus placement dates and facilitating all required work on day of placement. Coordinate for officer letters with the company for students.